RMA Services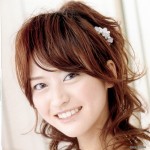 RF systems and components aren't perfect. They may stop working at some point, which is why we offer warranties. Below are the Return Material Authorization (RMA) processes to help our customers to enjoy warranty benefits.
Get an RMA Number
The first step of the process is getting an RMA number. When requesting an RMA, please provide the following information:
Product model number for the defective hardware
Product serial number for the defective hardware
Date of Purchase / Number of PO

Description of failure and troubleshooting performed to isolate cause

Customer ship-to address
Contact name
Contact phone, fax, and / or e-mail
You can't send the product back without an RMA number as it will be confusing to trace.  RMA sumittals can be send HERE. We will confirm receipt and assign an RMA number.
Pack Your Product
Once you an RMA number, you can send the returned product to our Logistics Management Centre.
Place vulnerable components like filters, motherboards, graphics cards, hard drives, and RAM in anti-shock packaging.
Pack the product securely in a box that won't be damaged during shipping. If you have the original box the product came in, that's probably the best box to use.

Write the RMA number on the outside of the box. You'll want to write it at least twice on different sides of the box.
Ship the Product
Address the product to the Chief Service Engineer in our Logistics Management Centre.  Be sure to get a tracking number when you ship it and tell us that tracking number on HERE.
Warranty Services
All claims filed for hardware units that fail (under warranty, not under a maintenance contract) will be repaired or replaced (with refurbished equipment) at the sole discretion of DragonTECH. Units returned under a valid RMA number will receive a thirty (30) day hardware warranty or the remainder of the original hardware warranty, whichever is longer.
Please do not return any hardware without a valid and authorized Return Material Authorization (RMA) number. Thank you.