August 11th, 2009
Comments Off

on Quadplexers
Its a more complex RF world.
Quadplexer with 2 antenna outputs: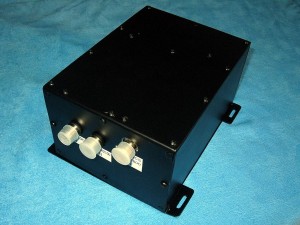 We are seeing more and more combined sites with multi operators. Apart from our POIs, we offer our diplexer, triplxer and now Quadplexers for both antenna site combining and also for use as POI.
Various options are available for Tetra 400 or 800 / GSM / DCS / CDMA / WCDMA.
Two versions are available:
Low loss High performance
Economic with slightly higher loss
Quadplexer GSM DCS WCDMA Tetra 410