November 6th, 2019
Comments Off

on Interference to your 5G services?
Better Data with our New Bandstop Filter
With more and more of our clients having problems with interference from different RF sources, this new filter helps prevent it.
Interference Prevention with Customisation
We can customise any Passband and Stopband for your case with 30 to 50 dB rejection suiting your needs.
This will improve voice and data significantly, bring more traffic, more revenue and happier customers in the network with improved LOYALTY!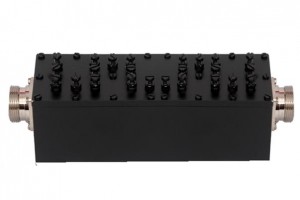 Filter with DIN connectors
Specifications
Passband
MHz
 1960-1980
 2150-2170
Stopband
MHz
1983.1~1990
Insertion loss
dB
<1.0 @ 1960 – 1979 MHz<1.7 @ 1979 – 1980 MHz<0.5 @ 2150 – 2170 MHz
Stopband Rejection
dB
>45 @ 1983.1~1990MHz
Return Loss
 dB
>15 @ 1960 – 1980 MHz>18 @ 2150 – 2170 MHz
IM3
dBc
<-160 @ 2x40w carriers
Connector
7/16 DIN
Impedance
Ω
50
Power
dBm
50 Average Power54 Spontaneous Power
Categories:
4G, 5G, Filters, LTE, New Product
3G, 4G, bandstop filter, dragontech, Long Term Evolution, LTE, parts, Product